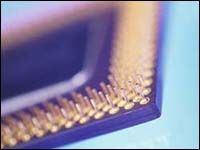 We believe that your business is our business and that if you succeed, we succeed. That philosophy is at the center of everything we do. It is why we work hard to deliver the highest-quality products and services on time and within budget. It is why we strive to provide all our customers with first-class service each and every day.
We love what we do. There is no greater satisfaction than delivering a finished product that helps our client reach their goals and objectives. Every day we take ownership of our customers' projects and see them through from concept to completion. It's an exciting and rewarding process.
Mission Statement
Our mission is to provide you with the highest-quality products and services possible in a timely fashion and at a competitive price.
We promise to listen to you and help you achieve your business goals. We will always be there with honest, expert advice and quick, friendly customer service.
Our goal is to meet and exceed your expectations.
Company History
We have been in business since 1988. First opening at a location on East Main Street, and now operating at our current location in Midtown Plaza. In November of 2004 we opened a satellite location on the first floor of the First Federal Plaza to better serve the needs of clients on the west side of downtown. We were purchased by our current owners in 1998 and have nearly doubled in size since. The new ownership group has shown it's commitment to quality, service, and community by upgrading every single piece of equipment in the facility, selectively adding professional, experienced employees in several key positions, and supporting various local organizations.
We're proud of the strong roots we've built in our community. We pride ourselves on being a complete source for all of your business communications needs and have always been on the leading edge of technology. We understand that an investment in technology can actually save money by improving efficiencies.
We will continue to evolve as a diversely skilled, fast-moving team of professionals ready to learn from each other and meet whatever challenges our clients may face. We launched this cutting-edge Web site to make it easier for our clients to request estimates, place orders, check proofs, or transfer files online. We hope you find it as helpful as we do.